Our History
1970
eröffnet Marie-Louise Schaernack Deutschlands ersten Second Hand Shop in Hamburg und begründet damit einen neuen Wirtschaftszweig. Das Konzept überzeugt. Second Hand befreit von Modediktaten, wird hochwertig und ein neuer Begriff für individuellen Luxus. Second Hand – but First Class.

1973
SECONDELLA zieht in die ABC Strasse mit seinem ersten selbstentwickelten Logo: dem angebissenen Apfel.
1992
Umzug und Vergrößerung an den heutigen Standort Hohe Bleichen 5. Es wird ein eigenes elektronisches Warenwirtschaftssystem eingeführt. Eine Corporate Identity mit neuem Logo wird entwickelt und als geschützte Wortmarke angemeldet. Shopdesign und Logo basieren auf den Formen und Farben des Künstlers Kasimir Malewitsch, dem Begründer des Konstruktivismus.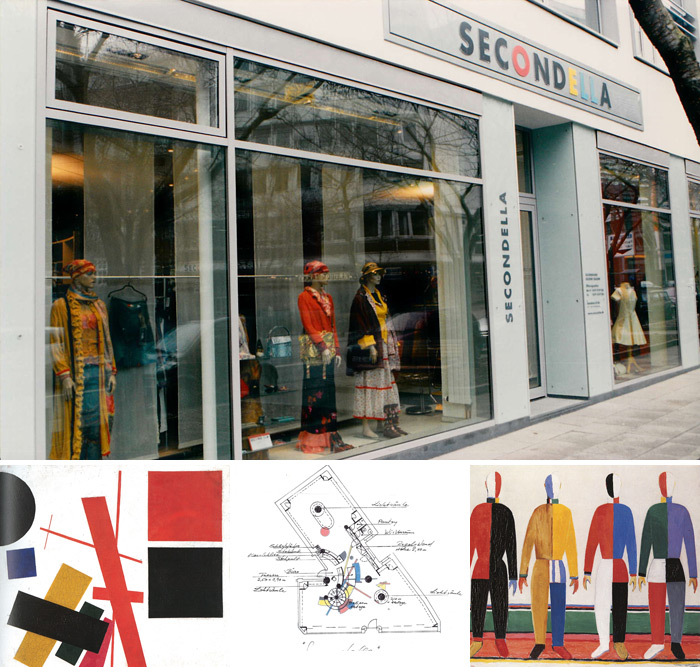 1999
Wird ein zweites Geschäft nebenan eröffnet: das SECONDELLA DEPOT.
2009
Kommen weitere Räume im 1. Stock hinzu. Hier befinden sich die ANNAHME, der STÄNDIGE SONDERVERKAUF für Damen und Herren und die KIDS DESIGNER CORNER.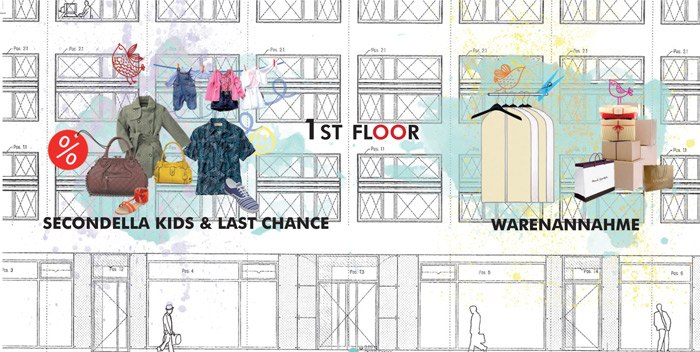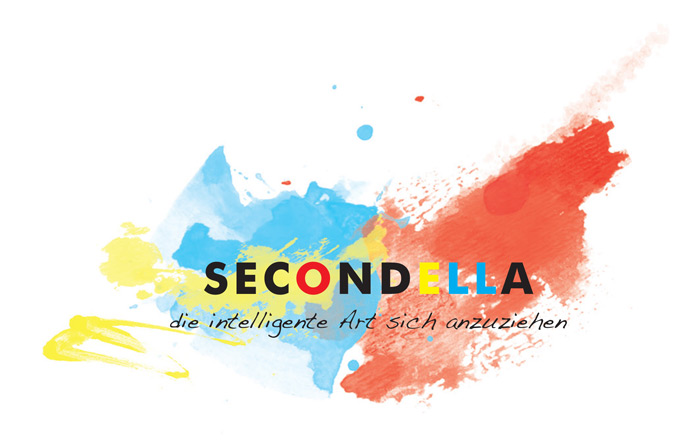 3 Läden – ein Standort
1970
Marie-Louise Schaernack opened Germany's first second hand shop in Hamburg and established a new branch of trade. The second hand concept is very successful, because it frees the people from the fashion dictate and becomes a new term for individual luxury. Second Hand – but First Class. 

1973
SECONDELLA moved to the ABC street with its first self-designed logo: the bitten off apple.
1992
SECONDELLA expanded and moved to its current location on Hohe Bleichen 5. An individually-developed merchandise management system is introduced. A corporate identity with a new logo is developed and registered as a protected word mark. The shop design and logo are based on the forms and colours of Kasimir Malewitsch's paintings who was the founder of constructivism.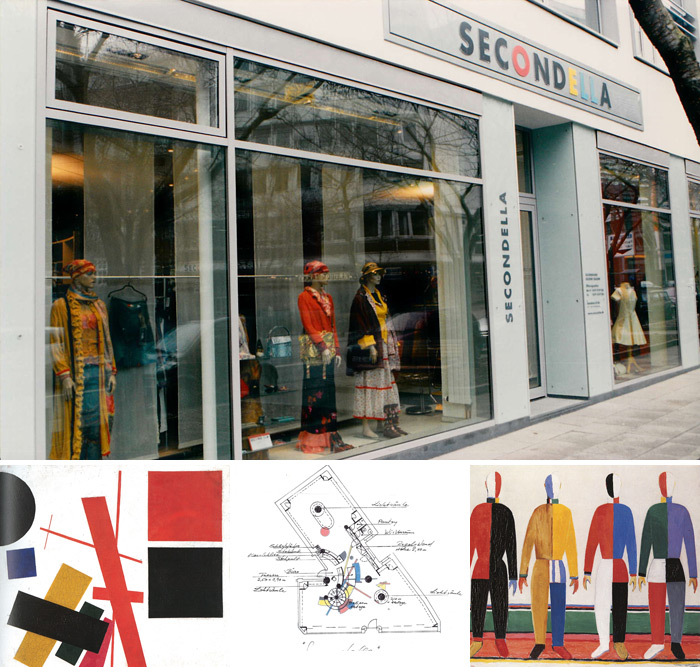 1999
A second store is opened next door: SECONDELLA DEPOT.
2009
Extra rooms on the first floor are added in 2009: The RECEIVING DEPARTMENT and our PERMANENT SPECIAL SALE for WOMEN and MEN aswell as the KIDS DESIGNER CORNER are located on the top floor.