About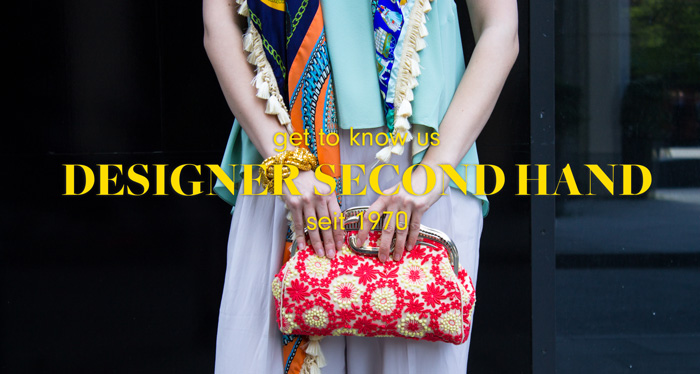 SECONDELLA – Everything deserves a second chance
SECONDELLA has been making fashion hearts beat faster for 50 years now. The store is located in Hamburg's traditional ABC quarter, surrounded by designer flagship stores and exclusive retail shops. On 450 square metres of retail space design enthusiasts will find  hip designer fashion, rare vintage and collector's items and exclusive accessories from over 100 top designers such as Hermès, Chanel and Louis Vuitton to Isabel Marant, Céline or Kenzo .
Our philosophy: Style and individual luxury do not have to be expensive. More than 10.000 suppliers from all over the world contribute to SECONDELLA's diverse product range. In addition to women's and men's fashion, we offer a large selection of fashion accessories, fine jewelry and a small department for children's fashion.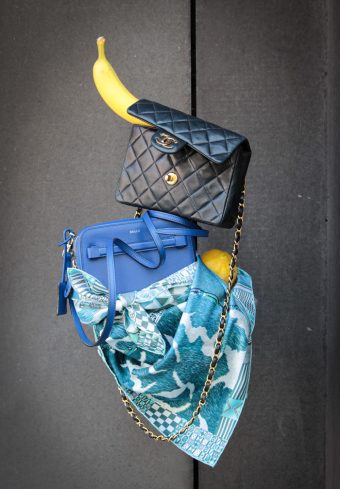 It is not only our aim to make luxury fashion affordable for everyone, but also to return hardly worn clothes and accessories to the fashion cycle in the sense of sustainability.
A concept that already was convincing in 1970 when the model Marie Louise Schaernack and the fashion designer Vera Hinrichsen founded Germany's first Second Hand Shop for designer fashion in Hamburg-Eppendorf – at that time still known by the simple name "The Secondhand Shop".
The change of name to SECONDELLA took place in 1973, a conscious reference to the 70s film classic "Barbarella" with Jane Fonda.
In the same year, SECONDELLA moved into premises in the exclusive "ABC-Straße" in Hamburg's city centre.
3 stores – 1 location
In 1992 we moved to our present location at the street "Hohe Bleichen".
Our competence and years of experience in the Second-Hand area have made SECONDELLA known all over Germany and allowed us to expand steadily over the past decades.
In addition, we are continuously expanding our online presence, are active in social networks, organize events and fashion shows and are a committed member of the ABC-Viertel e.V. retail community.
Since 1970 designer fashion gets a second chance at SECONDELLA!
SECONDELLA's Executive Board: We would like to introduce ourselves!


Marie-Louise Schaernack: "To have visions – to realise concepts, to develop them further and to see the company as a living cosmos that always wants to be reinvented: This is the creative field between SECONDELLA and myself since 1970".
Favorite designer:
Jil Sander – pure minimalism
Yves Saint Laurent – most elegant revolutionary of fashion and colour magician
"Dreaming, thinking, making" – this was the motto the mannequin used to visualize her dream and founded the first Second Hand Shop in Germany in 1970. As a pioneer of a new branch of the economy, she repeatedly brings new impulses for SECONDELLA to Hamburg from her other places of residence in Asia and the USA. Since 2009 she has been involved in the development of the retail community ABC Viertel e.V. and is a member of the managing committee of BID Hohe Bleichen.

Silke Griebel: "As a visual person, fashion history is written in imagery for me. My love is photography. Pictures inspire my imagination and let my creativity flourish. SECONDELLA is the ideal setting for me, because fashion lives differently here".
Favorite designer:
Paul Smith – I like!!
"Inspiring, Arranging, Photographing" – Six years after its start, Silke Griebel joins SECONDELLA. She has been a partner and managing director since 2003. She is the all-rounder in the team and the inner power. The unique mixture of high-class fashion and accessories is constantly reassembled by her into new creative settings, which offer customers a guide through the variety of the multi-brand store and provide inspiration for the highly praised window displays.
As time allows, she reaches for the camera to capture her favourite outfits in atmospheric street style photos.

Brigitte Kasper: "My handbag is my home."
Favorite designer:
Emilio Pucci & Yves Saint Laurent
Since 1996, graduate fashion designer Brigitte Kasper has joined the SECONDELLA management trio. She has been a partner since 2003. She and her team are responsible for ensuring that the shops are filled with new luxury accessories and designer dreams. With expert knowledge and sensitivity, the articles brought in by over 10,000 private suppliers from all over the world are accepted for sale under her supervision. Her personal passion is the vintage fashion of Chanel, Hermès, Emilio Pucci and Yves Saint Laurent, some of which are placed in her experienced hands in the form of extensive collections. Her creativity can also be seen in the SECONDELLA figurines that she is lovingly drawing.